Light Commercial

We Specialize in Light Commercial Roof Top Units (RTU's)
Locations We Serve
| | | |
| --- | --- | --- |
| Retail Stores | Outlet Centers | Corporate Offices |
| Technical Facilities | Historic Buildings | Residential Homes |
| Churches and Synagogues | Office Parks | Schools |
| Property Management Groups | Industrial Buildings | HOA's |
Expert Digital Controls

---
HVAC Retrofit & Upgrades

Through a careful analysis of your existing system, our expert team can help pinpoint the most cost-effective opportunities for upgrades, renovations, and replacements in your current HVAC system.
We help clients reduce maintenance cost, energy usage, noise levels and even reduce space dedicated to equipment. Upgrading a legacy system also offers the opportunity to add digital controls to fully automate mechanical processes, repair or bypass existing damaged ductwork and piping, and increasing comfort level and providing climate control to specialized areas.
---
Commercial HVAC Maintenance Programs
Our expert technicians perform a full operations check including these major maintenance items:
Checking and replacing air filters as needed.
Ensuring drain lines are clear and flowing.
Ensuring belts are in good condition.
Checking that coils are clean and free of dirt and debris, and cleaning as needed.
Inspecting your HVAC system thoroughly for potential issues.
Recommending upgrades or replacements as needed.
Any other additional checks required by your system.
---
Lease Financing
Several of our American Standard Systems are available for leasing.
Qualify for 24 to 72 Months
Financing program creates an individualized lease plan based upon your company's specific needs and budget requirements.
Benefits
Conserve Capital
Your cash is not tied up in equipment equity, freeing up the capital you need to compete in today's markets.
Convenience
American Standard offers you turnkey financing arrangements so you do not have to go through bank applications or budget committee review.
Upgrade flexibility
Cash purchases or bank financing lock you in while leasing enables you to upgrade HVAC equipment during the lease term.
Tax advantage
Section 179 of the IRS Code allows you to deduct a certain amount each year from qualified HVAC equipment purchases.
Leasing includes cost of acquisition
Your payments can include the costs of delivery, installation, and other service charges.
---
Expert HVAC Insurance Hail Damage Claim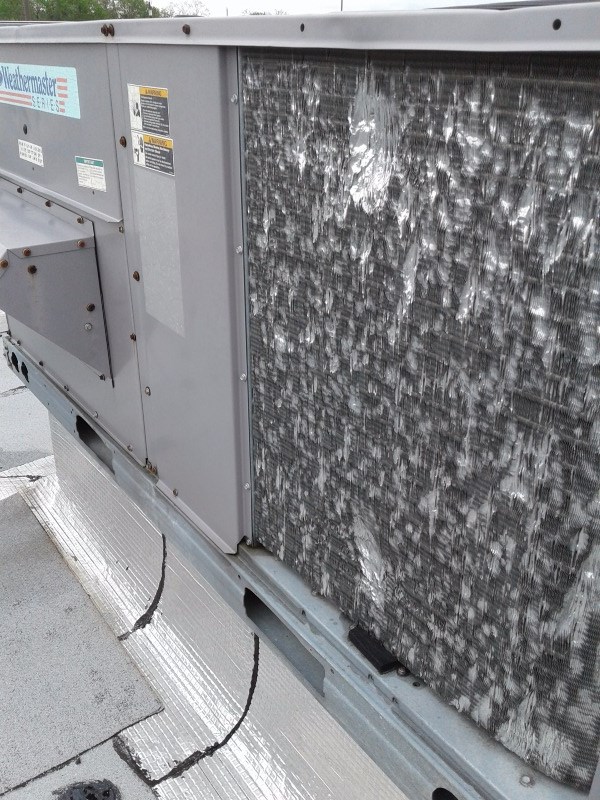 One of the most prevalent causes of loss is damage due to hailstorms. Hail causes billions of dollars of damage each year, and can have a significant impact on HVAC systems.
Whether on the roof or on the ground, portions of both residential and commercial HVAC systems are located outside, and are therefore in the direct "line of fire" during a hailstorm event.
If the fins are flattened by hail (or other foreign object), airflow through the condenser coil can be reduced, and may affect the ability of the coil to transfer heat.
We work closely with your insurance provider to handle your repair or loss so you don't have to.
---
We'd Love to Earn Your Business
303.993.9060